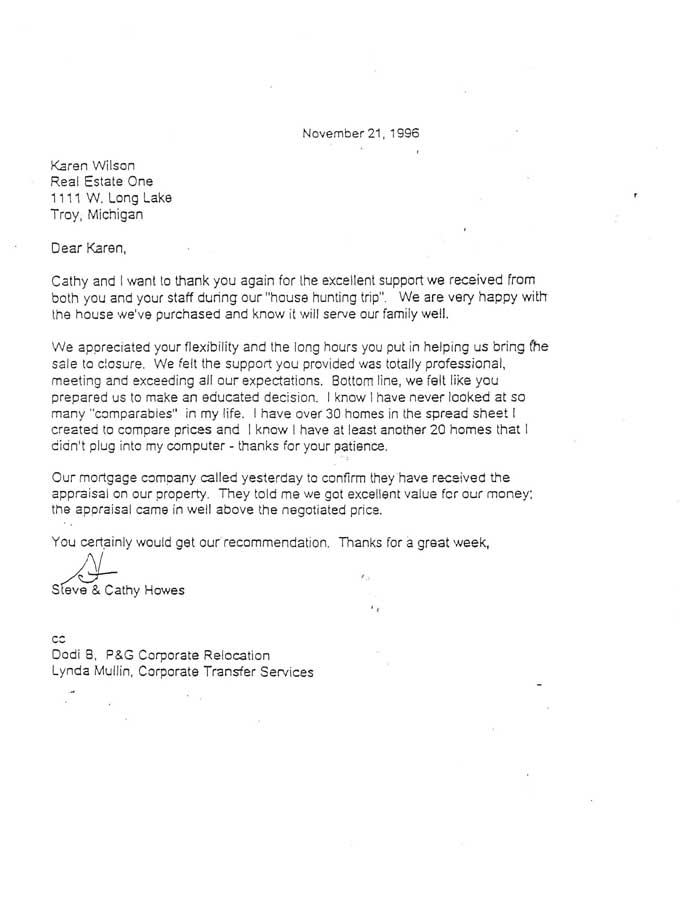 Cathy and I want to thank you again for the excellent support we received from both you and your staff during our "house hunting trip". We are very happy with the house we've purchased and know it will serve our family well.
We appreciated your flexibility and the long hours you put in helping us bring the sale to closure.  We felt the support you provided was totally professional, meeting and exceeding all our expectations.  Bottom line, we felt like you prepared us to make an educated decision.  I know I have never looked at so many "comparables" in my life.  I have over 30 homes in the spread sheet I created compare prices and I know I have at least another 20 homes that I didn't plug into my computer – thanks for your patience.
Our mortgage company called yesterday to confirm they have received the appraisal on our property.  They told me we got excellent value for our money, the appraisal came in well above the negotiated price.
You certainly would get our recommendation.  Thanks for a great week,