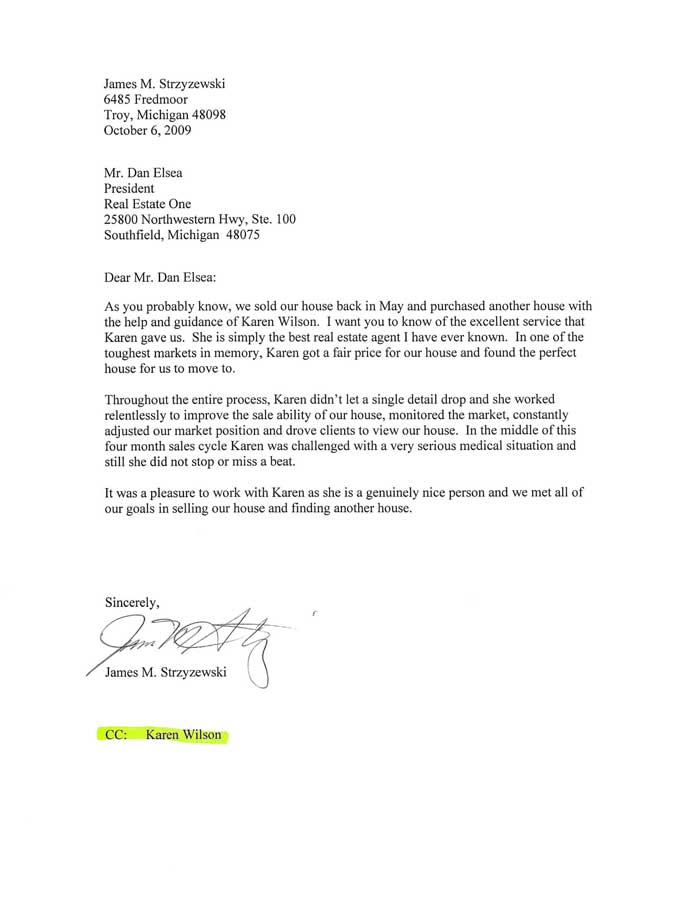 As you probably know, we sold our house back in May and purchased another house with the help and guidance of Karen Wilson.  I want you to know of the excellent service that Karen gave us.  She is simply the best real estate agent I have ever known.  In one of the toughest markets in memory, Karen got a fair price for our house and found the perfect house for us to move to.
Throughout the entire process, Karen didn't let a single detail drop and she worked relentlessly to improve the sale ability of our house, monitored the market, constantly adjusted our market position and drove clients to view our house.  In the middle of this four month sales cycle Karen was challenged with a very serious medical situation and still she did not stop or miss a beat.
It was a pleasure to work with Karen as she is a genuinely nice person and we met all of our goals in selling our house and finding another house.